Any Questions About It?
The FAQ section has been specially created to give you an immediate feedback on your most Frequently Asked Questions on our work and Mobile Apps at present time available on the market. Please find hereunder the most appropriate section in order to clear your issue:
What about Privacy Policy and COPPA Children's Online Privacy Protection Act?
Read about our Web site Privacy Policy as well as our Apps Privacy Policy in the dedicated section on our Web site! Click here to learn more about our Privacy Policy.
What does it mean for an App to have the Know What's Inside logo?
When you see the "Know What's Inside" logo, it is a signal to parents that the App maker takes your privacy seriously. Their Apps are designed especially for children, with special attention to online Privacy. By committing to tell you how their Apps work with clearly written Privacy Policies and descriptions, you know what to expect – no unwanted surprises or tricks.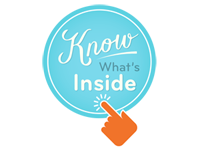 I heard about your Free Coloring Books … where can I download them from?
We love kids, ours as well as yours and whether you are one of our customers or not, it makes us happy to know that kids spend some of their time playing with part of our work … yes, we do offer complimentary Coloring Books and you can find them on our website in the area dedicated to the description of each Mobile App … absolutely free for you to download at your convenience ! Just enjoy and have fun.
What do you mean with Play & Learn?
Well, our kids have fun playing with our Mobile Apps: they are attracted by the look of our funny animals, they can tap on the animal to play peekaboo with it and they can tap on the screen in order to hear the animal sound more and more … we call these play actions. But while they are playing, they also learn something: they learn the exact name of the animal both orally and in writing and furthermore they can do it in different languages … this is an outstanding playing and learning experience parents and kids can share together.
Which languages are at present time featured on your Mobile Apps?
Today all of our Mobile Apps are featuring English, Spanish and Italian language … we are committed to implement our work with more languages in the next future, one good reason not to miss any of our future software upgrades.
Are animal sounds real?
Some of the animal sounds are real, as a matter of fact some of them just sound like our own pets ! By the way, you can imagine that the sound of a Gold Fish or of a Tyrannosaurus is quiet hard to record, therefore in some cases we have created professional Sound FX in our Recording Studios to offer you the best possible experience.
Where can I buy your Mobile Apps?
Our Mobile Apps at present time are only available on the App Store by Apple since we have been developing exclusively on iOS devices.
Can you list the Mobile Devices your Apps have been tested with?
At present time our Apps are exclusively designed for iOS and have all been tested on the following Apple devices: iPod Touch, iPhone 4, iPhone 4S, iPhone 5, iPhone 5S, iPhone 5C, iPhone 6, iPhone 6 Plus, iPhone 6S, iPhone 6S Plus, iPhone SE, iPhone 7, iPhone 7 Plus, iPad Mini, iPad, iPad Retina Display, iPad Air and iPad Pro.
How long have you been in business?
We put a lot of care and attention on our work and are very much committed to customer satisfaction as our primary goal. We have been working in the Music Business Industry since 1995 and Doodahboo is a brand new Company Branch exclusively dedicated to the Mobile Apps business which we started in 2011.
Did Not Clear Your Doubts?
In case none of the FAQ helped you clear your doubts, please feel free to get in touch with us at your convenience … we would be more than glad to give you the right feedback as soon as possible: go ahead then and click this button !
Wanna Work With Us?
Are you a fancy Mobile Apps Developer or a visionary Illustrator? Do you happen to put all of your passion and belief in your work ? Do you like making simple things better and better ? Any brilliant ideas you would like to put into practice ? If you answered yes to one or more of the a.m. questions we might be the right people for you !